DRDO Celebrates Constitution Day
By PIB Delhi
Defence Research and Development Organisation (DRDO) celebrated Constitution Day today to commemorate the
70th anniversary of the adoption of the constitution. The most important part of the celebration was the reading of Preamble to the Constitution by the DRDO fraternity. A webinar was organized by DRDO to mark the occasion.
Raksha Rajya Mantri, Shri Shripad Naik, Chief Guest for the occasion, joined the webinar through video conferencing and delivered a talk on "Constitutional Values and Fundamental Principles of Indian Constitution". In his address, he recalled the contribution of the founding fathers of the Constitution and said that the Constitution is not only a theoretical idea, it must be made important to the lives of individuals in every part of the country. He further added that the Constitution needs to interfaced with the citizens of the country.
Many DRDO DGs, Directors, Senior Scientists and other senior officials joined the webinar through Video Conferencing.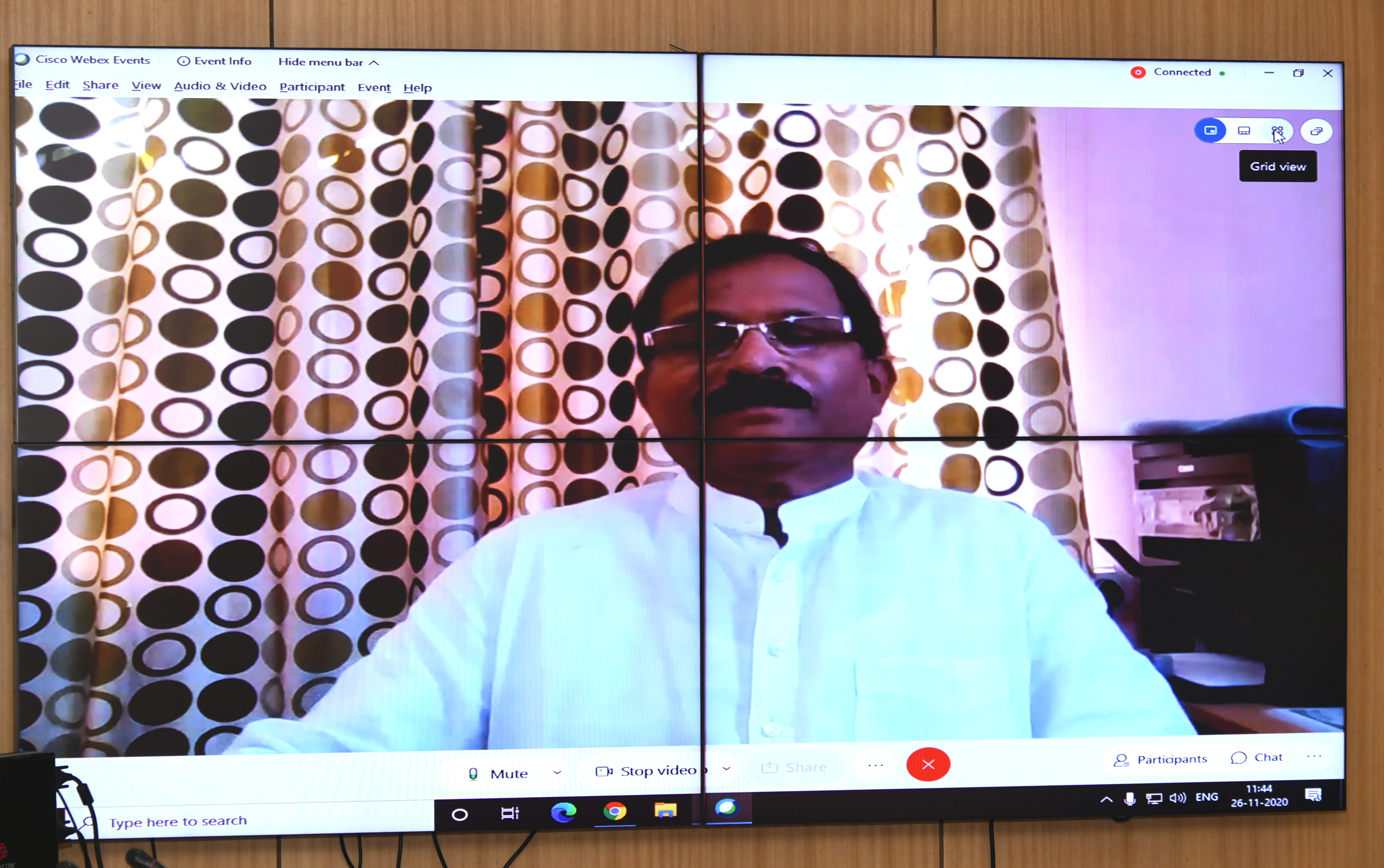 Advertisements
Listen to IBG NEWS Radio Service today.